In Dublin the courts-martial and executions of participants in the recent rebellion have been continuing. Each execution must first be approved by General Maxwell, the military governor. Execution is meant to be reserved for ringleaders of the revolt, but Maxwell takes a generous view of who counts as a commander of rebellion.
Pearse, Connolly, Clarke and the other signatories of the rebels' proclamation of independence have all now been shot, but so have some of the Rising's smaller fish. Seán Heuston commanded a small detachment that was forced to surrender early in the revolt; he is now dead. James MacBride was only second-in-command of the rebel garrison at the Jacob's Biscuit Factory, but he has long been a thorn in the side of the British so they are happy to send him to the firing squad. And Willie Pearse's role in the revolt was pretty insignificant, but he is executed essentially for being Patrick Pearse's brother.
The executions have led to increasing disquiet in Ireland and have begun to engender a sympathy for the rebels that was lacking during their revolt. In London, John Dillon of the Irish Parliamentary Party condemns the executions in the House of Commons while his party's leader John Redmond makes representations to Asquith, the prime minister. Asquith is slow to act but now he obliges Maxwell to halt the firing squads. Seán Mac Diarmada and James Connolly die today, the firing squads' last victims; Connolly is executed sitting in a chair as wounds sustained in the rebellion prevent him from standing.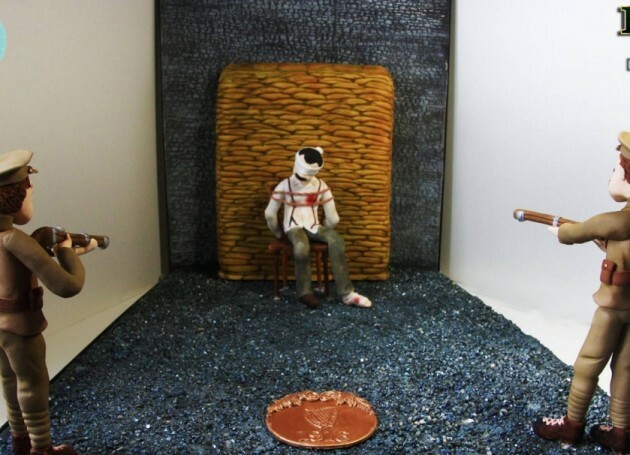 The remaining rebels who were facing death have their sentences commuted to penal servitude for life. The most senior remaining rebel is Éamon de Valera, who had commanded the garrison at Boland's Mill. Another prominent survivor is Constance Markievicz of the Irish Citizen Army, who was second in command at St. Stephen's Green.
image sources:
Execution (Militaria Archive)
James Connolly execution (The Daily Edge)