Under the terms of the armistice the German fleet is to be interned by the Allies. The U-boats have already sailed to Harwich in England and now today the German surface fleet sails to the Firth of Forth in Scotland, from there to travel on to the main British naval base at Scapa Flow in the Orkneys. Unlike the U-boats, whose crews were returned to Germany, the surface ships will retain their German crews while they are in Scapa Flow; although effectively under British confinement they will not be prisoners-of-war as such and the sailors will remain under their own command.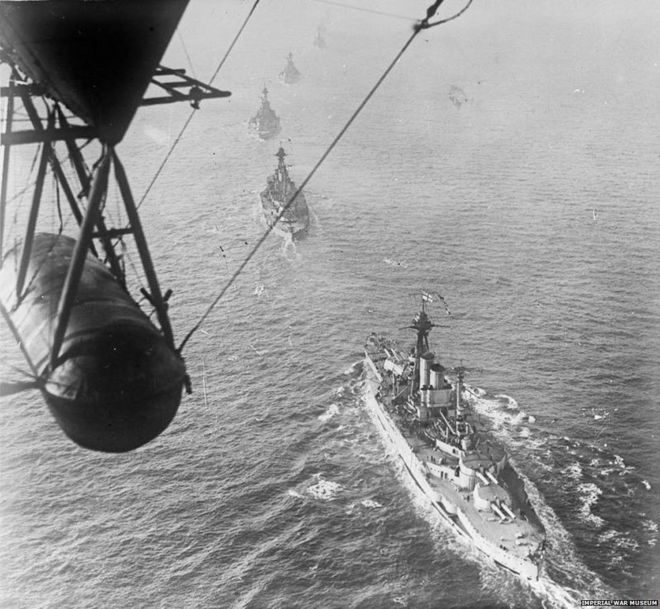 The German fleet sails under the command of Rear-Admiral Ludwig von Reuter; Admiral Hipper, the fleet's commander-in-chief, delegated the distasteful task of leading the fleet into captivity. The German ships are escorted by the main British battle fleet, making this the largest gathering of warships the world has ever seen. The two fleets clashed just once at the inconclusive Battle of Jutland in 1916 but since then the British navy has grown further in size and now it is joined by French and American warships, meaning that the Allies now have 23 battleships to the Germans' nine and nine battlecruisers to the Germans' five. The whole exercise is a spectacular show of strength by the British, with the German fleet sailing between two lines of Allied ships, either of which would be a match for them.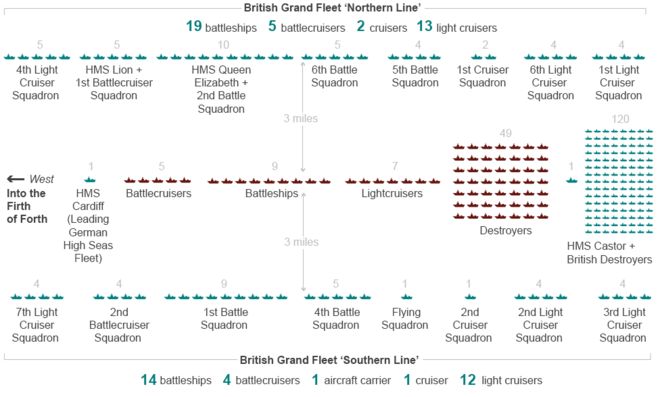 The British fleet is commanded by Admiral David Beatty, who had commanded the battlecruisers at Jutland. His ships are prepared for any last minute tricks by the Germans: all guns are ready for action, with gun crews in place and ammunition ready to be loaded. But there is no need. The German navy knows it has been beaten and its sailors are not in the mood for suicidal gestures. Without a shot being fired the goal that eluded Beatty at Jutland is now being achieved: the neutralisation of the German fleet.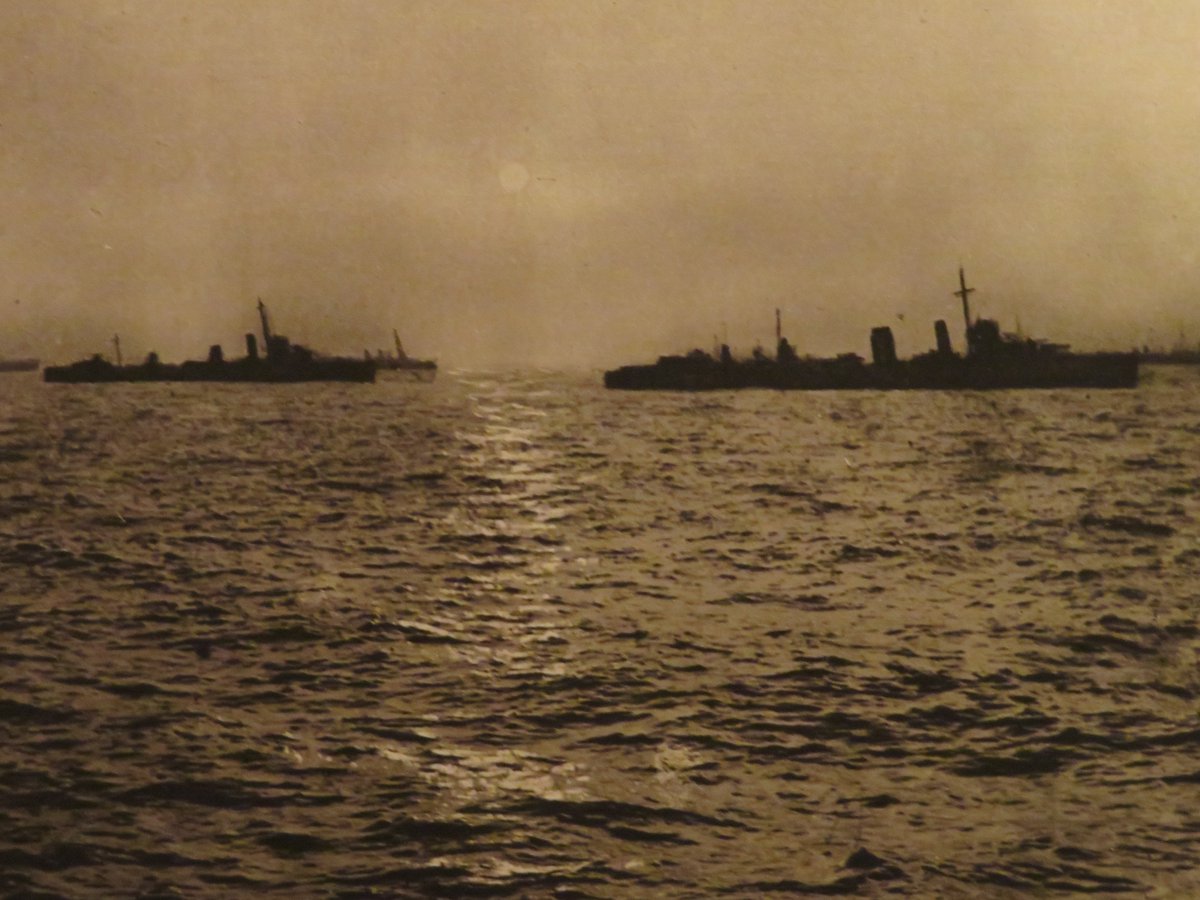 images:
HMS Cardiff leading the German ships (Wikipedia)
HMS Queen Elizabeth leads the 2nd British Battle Squadron; Diagram (BBC News: The day the entire German fleet surrendered)
The German fleet at sunset (Spitfires of the Sea (@seaspitfires) on Twitter)
See also fascinating Twitter thread from Spitfires of the Sea