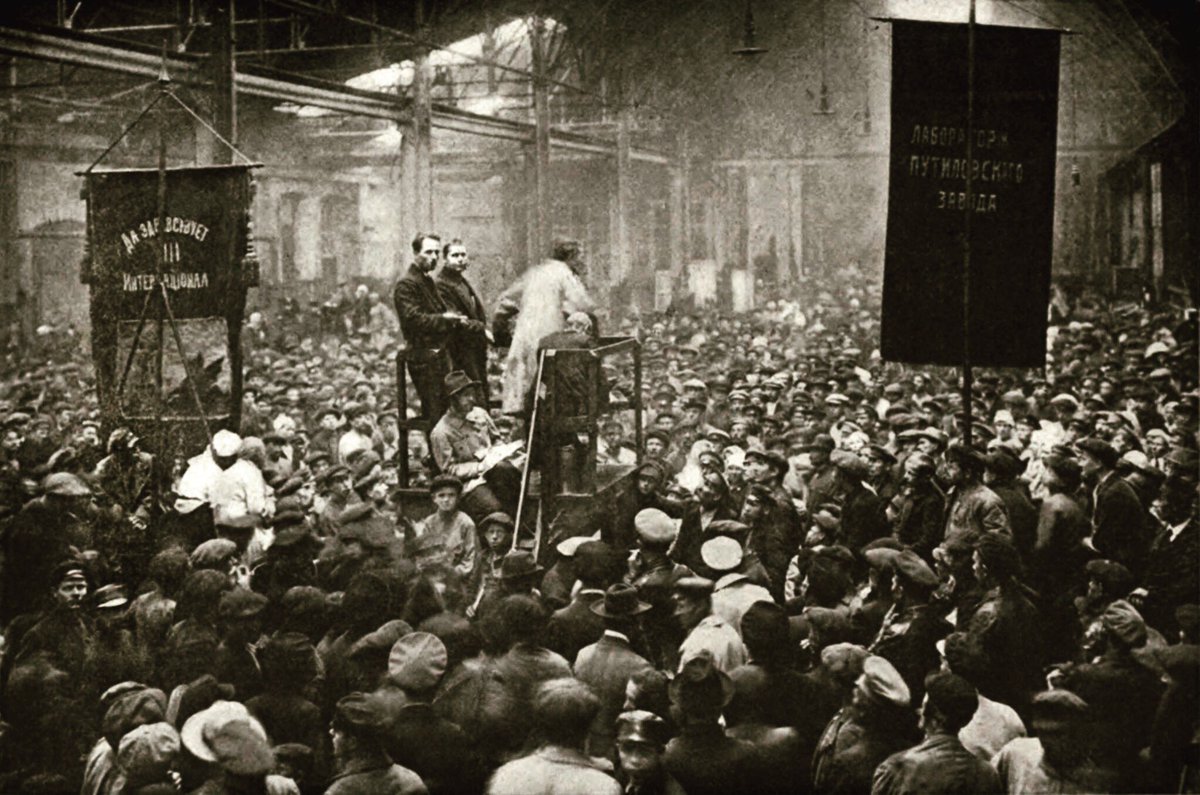 Today in Petrograd workers return to their factories. However once there they abandon their work and decide to march again on the city centre. Somehow the workers of the various industrial concerns have been seized by the one will and are determined not to let the authorities bar them from the centre of the city. Expecting trouble, they arm themselves with knives and any pieces of equipment they can carry from their factories before setting off.
Some 150,000 workers descend on the city centre. The police are unprepared for this mass of people and are swept aside where they attempt to bar their way. The cossacks again prove ineffective and there are instances of their fraternisation with the people.
A huge rally takes place on Znamenskaya Square. Agitators climb on top of the enormous equestrian statue of Tsar Alexander III, using it as a platform for revolutionary speeches.
As night falls the workers return to their homes. But the failure of the police to contain them emboldens them further. The weakness of the regime is now apparent: perhaps it just needs another push to make it fall.

image sources:
A factory meeting in Petrograd (The Great War (@WW1_Series), Twitter)
Protesters on the Nevsky Prospect (Wikipedia)