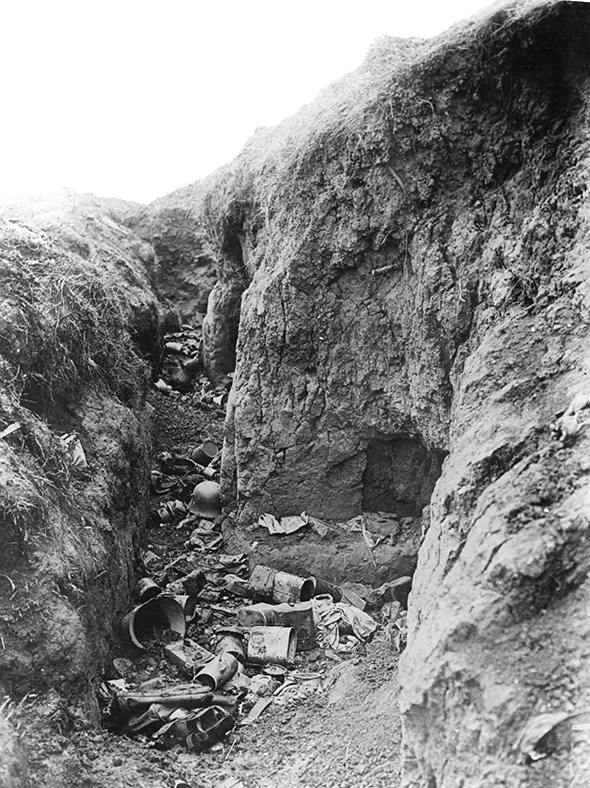 The Somme plods on. France recovers ground at Verdun. Romania invaded. Central Europe goes hungry. Another short battle of the Isonzo.
1/10/1916 A Zeppelin attack on London goes badly awry
6/10/1916 An escalated U-boat campaign
6/10/1916 Exploiting Germany's occupied territories
7/10/1916 The Somme: Haig maintains the pressure
9/10/1916 Pointless Somme assaults continue
10/10/1916 The Eighth Battle: Italy attacks again on the Isonzo
10/10/1916 Falkenhayn expels Romania from Transylvania
12/10/1916 Eighth Isonzo ends as Cadorna squanders his chance of victory
13/10/1916 Haig and Rawlinson prepare for a bloody winter on the Somme
16/10/1916 Hunger in Central Europe
18/10/1916 More of the same at the Somme
21/10/1916 Vienna: an assassin strikes
21/10/1916 Russia begins to crack
22/10/1916 Verdun: the French try a cunning ruse
23/10/1916 Verdun: Fort Douaumont abandoned
24/10/1916 Verdun: Fort Douaumont recaptured
25/10/1916 Romania: Mackensen storms Constanza
27/10/1916 Dover Strait: Germany attacks in the Channel
27/10/1916 Segale: Ras Tafari cements his control of Abyssinia
28/10/1916 German ace Boelcke's luck runs out
28/10/1916 A new Prime Minister for Austria
29/10/1916 Australia votes against conscription
30/10/1916 A new King for the Arabs?
31/10/1916 The ghouls who haunt No Man's Land


see also:
@ww1liveblog (Twitter)
World War 1 Live Blog (Facebook)
image sources:
Abandoned German trench on the Somme (International Business Times)
map (Mental Floss)