In Dublin the Easter Rising continues. General John Maxwell arrives in the city today to take command of the British forces. Under martial law he has extraordinary powers in Ireland. A veteran of colonial warfare, Maxwell is determined to bring the Rising to an end and to pacify the country, by any means necessary.
In fact the Rising is already drawing to a close. Crown forces have flooded the city and have successfully isolated the various rebel garrisons. Some rebel positions have been overrun and the situation in others is increasingly desperate.
The rebel headquarters in the General Post Office on Sackville Street is now in flames, as are many surrounding buildings. The British mounted artillery on the Helga, a coastal protection vessel, and have sailed it up the river Liffey to shell rebel positions. The use of incendiary shells has set the city centre ablaze.
With the GPO now untenable the rebels there attempt a breakout. In the evening they sally forth but make their way only to nearby Moore Street. Here they hunker down for the night, knowing that the end cannot be far off.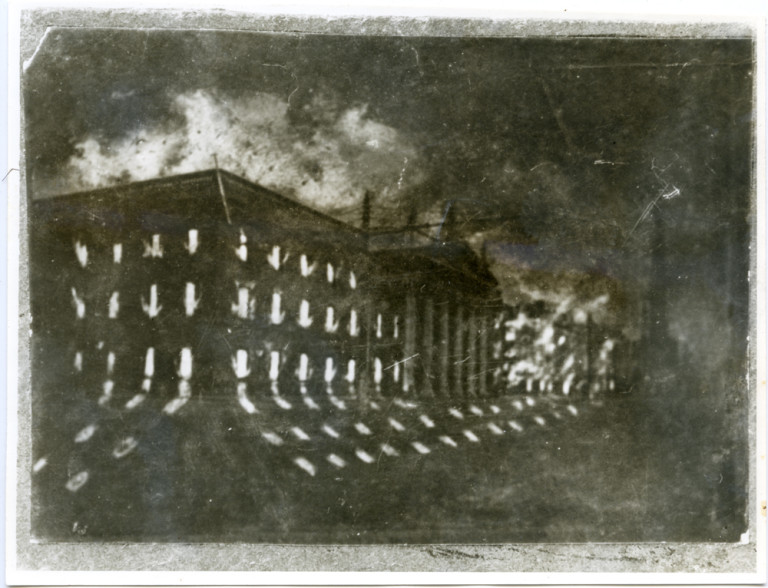 image sources:
General Sir John Maxwell (Middle East Institute)
The GPO ablaze (RTE 1916)